"Capturing stories with my camera and creating magic with light!"
– Angela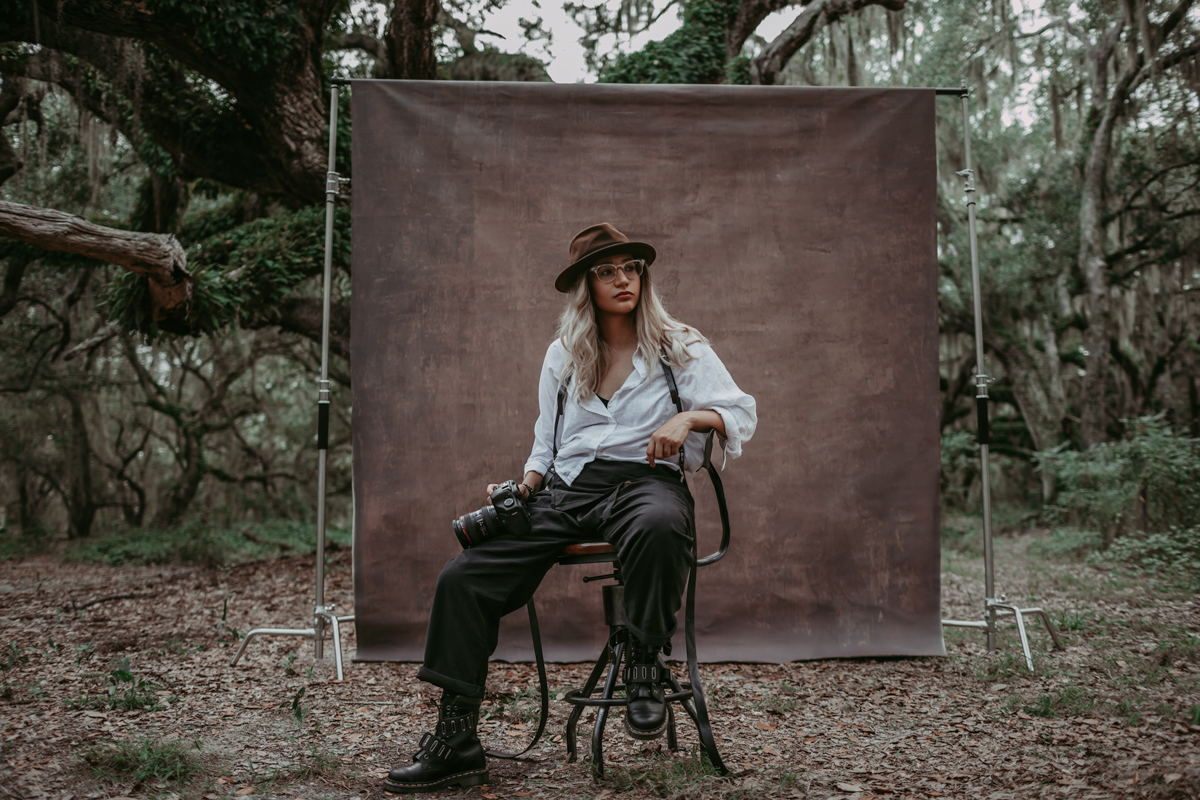 I am a photographer based in Orlando, Florida. It's an honor to be able to share a little bit about myself and my work with you.
I have been in the photography industry for over a decade, having started back in 2007. Over the years, I have had the privilege of working with a variety of clients, both in the commercial and portrait photography fields. Through each project, I have come to value the importance of hard work and dedication in producing high-quality, top-notch photography.
While my work has garnered recognition and awards, I am humbled by the opportunities I have had to collaborate with such talented individuals and companies. As a Latina photographer, I strive to bring diversity and inclusivity to all my work, whether it's through personal projects or commercial clients.
In my portrait photography, my goal is to provide my clients with an experience that goes beyond just taking photos. I want to capture their unique essence and bring out their best self in a way that feels natural and comfortable. My ultimate goal is for the final product to look like an editorial straight out of a magazine, something they can be proud to showcase and cherish for years to come.
When working with commercial clients, I understand the importance of creating work that is on brand and helps sell their product. I work closely with them to ensure that we capture their vision and bring their brand to life through my photography.
In all my work, whether it's commercial or portrait photography, I take pride in my attention to detail and expertise in studio lighting and retouching. It's my belief that every project, no matter how big or small, deserves the utmost care and effort.
Thank you for taking the time to learn a little bit about me and my work. I am grateful for the opportunity to share my passion for photography with others and look forward to the possibility of working with you in the future.
Awards:
United States National Award for Sony World Photography Awards
Sony Alpha Female+ Grant
Digital Photo Pro Portraiture 1st Place
Color Blocks Photo Quest by 500px
Portraits with Props Photo Quest by 500px
New Years Celebrations Photo Quest by 500px
Poolside Licensing Photo Quest by 500px
Ambassador:
500px Ambassador
Narrative App Ambassador
Collaborations:
Clot Studio
Pixel HK
Sirui
Viltrox
V-Flat World
Westcott
XP-Pen
Adobe
Sony
Luminar AI
Publications & Advertising:
Digital Photo PRO Magazine
GoodLight Magazine
CountryLiving Magazine
Ellements Magazine
Elegant Magazine
Picton Magazine
Buzzfeed
Huawei
Netflix
Press: 
Forbes
Yahoo
MSN
The Guardian
Photography featured in online articles for the following publications, licensed through Getty Images:
Elle Magazine
Cosmopolitan
InStyle
Vanity Fair
Vogue Ukraine
Vogue Hong Kong Let's stay in Touch @angela.michelle.perez